In its choice of materials, QUART DE POIL' focuses on the economy of the design; each shape is studied to optimise intrinsic mechanical performance of the specific material characteristics. In the production process, the cleanest, most energy efficient methods are used usually by digitally operated machines.



Cardboard: double or triple fluted, used for furniture, it is an entirely recyclable natural material. Made in France according to environmental standards with 80 to 100% recycled fibres and water-based glue. The pre-folded card slots together without glue or tools so can be dismantled and reused.
For example, the Armchair "T.4.1" (Environmental Norm ISO 14001) is composed of 5 sheets of kraft paper: two exterior (1 side 100% new fibres, 1 side 80% recycled fibres), the two corrugated sheets and middle sheet are made from100% recycled fibres. Bonded with water-based glue.
Kraft: brown paper made from non-bleached pulp from wood cellulose from selectively cleared soft wood and wood mill offcuts mixed in variable proportions with straw or pulp from recycled paper and cardboard.

Corrugated cardboard is made in France from kraft paper of different thickness and quality. The mechanically fluted paper is sandwiched between two covering sheets which gives the cardboard its lightness and strength.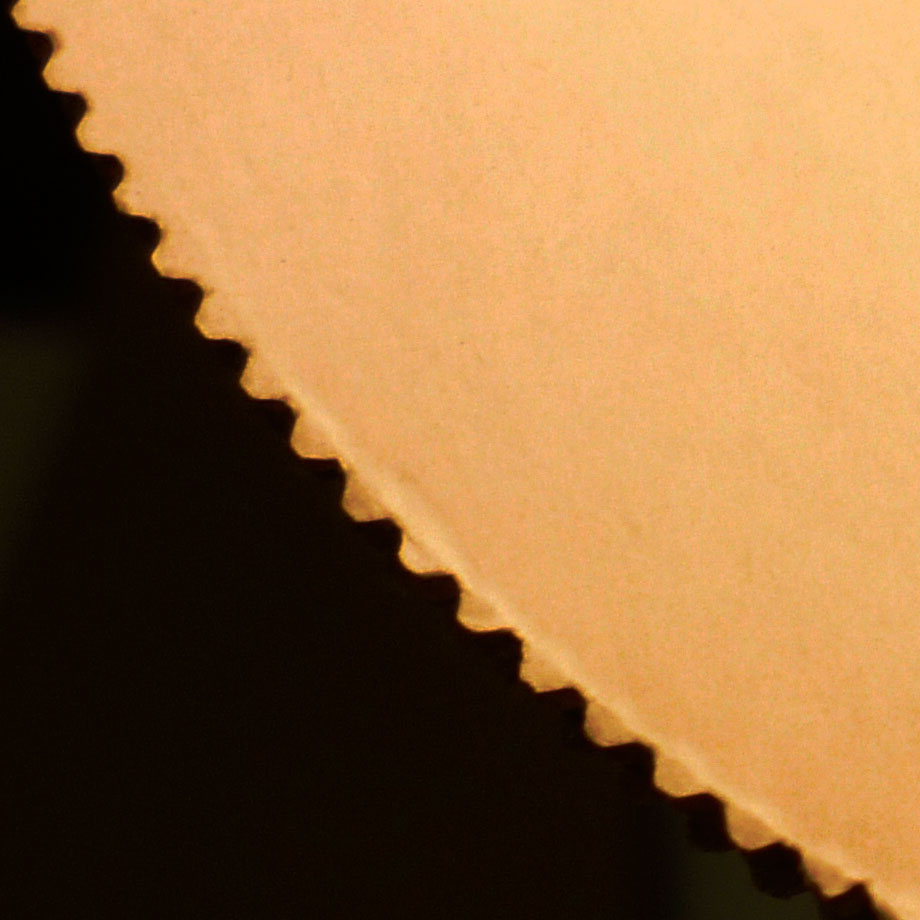 Security: all our furniture is cut with an indented anti-cut blade making feathered edges, so there is no risk of injury while handling, assembly and transport.

Varnish: certain table tops are waterproofed with a natural varnish made from rice starch.



Mini-micro: corrugated cardboard (with one smooth and one fluted side) composed of two sheets of kraft paper made of 100% recycled fibres with water and starch-based glue. Examples include the vases and waste basket "Pas du tout".
Micro: corrugated cardboard with a micro-flute composed of three sheets of kraft paper made of 100% recycled fibres with water and starch-based glue. Examples include the miniature cards of furniture, armchairs and Eiffel Tower, the "Porte-dépliants" and "Pupitre A4" displays.

Microbis: Corrugated cardboard with two micro-fluted layers, composed of five sheets of kraft paper made of 100% recycled fibres. Examples include the tissue dispenser, magazine rack, wine server and "Pompidou" display.

Compact Kraft & Grey anthracite Celloderm: high-density card, rigid, non-breakable, highly suitable for folding. Primary resources used are 100% recycled long cellulose fibres. Mass treated with glues, resins, starch, smoky black.

Compact colour or Ecocard: medium density, rigid, non-breakable, suitable for folding. Primary resources used: recuperated paper. COMPACT COLOUR CARDBOARD is a natural product designed to preserve the environment. These products are made in France in accordance with paper-making tradition using no bleaching agents. The dyes are obtained from French colours specific to European norms, with no heavy metals, ensuring the non-toxicity of the product. 100 % RECYCLED and RECYCLABLE CARDBOARD.



Buffalo Leather: for the leather collection, the use of vegetable tanned chemically untreated (no chrome or aluminium) buffalo leather. These natural products are reusable, renewable and 100% recyclable. The different models, furniture and objects, almost all foldable for ease of packaging and transport, are assembled according to traditional procedures: lacing, clasping or buttoning. This material is very resistant to wear making it a durable product.
Buffalo Horn: sculpted to form a lock for "Shakti" lamps, "Deccan" chairs and as a handle for the "kali" waste basket in a logical coherence of materials.




Recycled leather: 70% animal origin (offcuts of ground leather fibres mostly from shoe manufacturing), 20% vegetable origin (latex or rubber, natural products from the rubber tree), 10% synthetic (resin, binding agent, softening grease and pigments). This manufacture can be considered the last stage of recycling. Available in 11 colours with different finishes on one side: 2 suede look, 2 natural, 3 grainy, 4 smooth. On the other side a suede finish is possible for the 2 in suede on the other side, and the yellow, iced chocolate and orange colours.

Cotton: leather objects can be packed in natural weaved cotton bags, closed with a cotton cord.
Laminated

Beech: beech wood from sustainably managed French forests and used without phenolic components or glue. It is with this board that the seats of the "Puzzle" chairs are made.

Valchromat: natural material made of compressed wood (HDF High Density Fibres) mass-tinted with natural pigments and coated with water varnish. Natural Wood used as a veneer for furniture in the "Exceptions" collection (maple, ash, beech, walnut and birch).


Glass: a fundamental silicate-based material used in a toughened finish.
Magnets: provide permanent and non polluting energy.